Time Synchronizer
Time Synchronizer allows you to sychronize your device clock with an Internet time server (using SNTP, Daytime Protocol and Time Protocol via TCP/UDP), but also with GPS satellites and cellular network. It is very easy to use: tap an icon to retreive time from the desired source, then tap Synchronize to adjust your system time. Time Synchronizer supports time zones, the time displayed is your local time. You can use any Internet time server, there are predefined addresses of well-known servers. Not all time servers support Daytime Protocol and Time Protocol, SNTP is more accurate.
Screenshots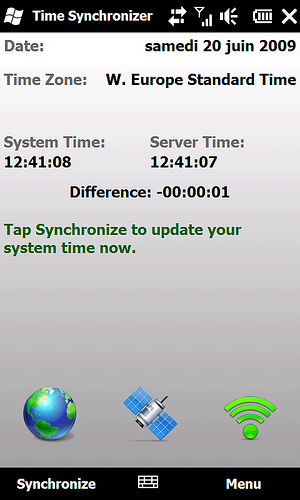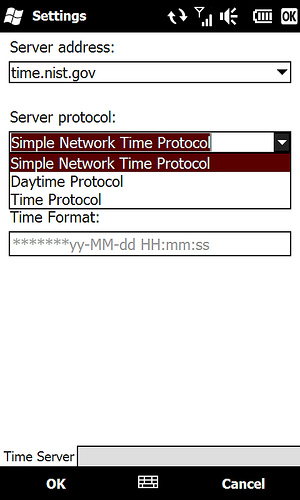 Download Time Synchronizer 1.0.2.0
DomController Home Automation software



Do you want to contribute to my projects ?
Thank you for your support!